East Palm Beach Apartments
Move slider to see the before and after photo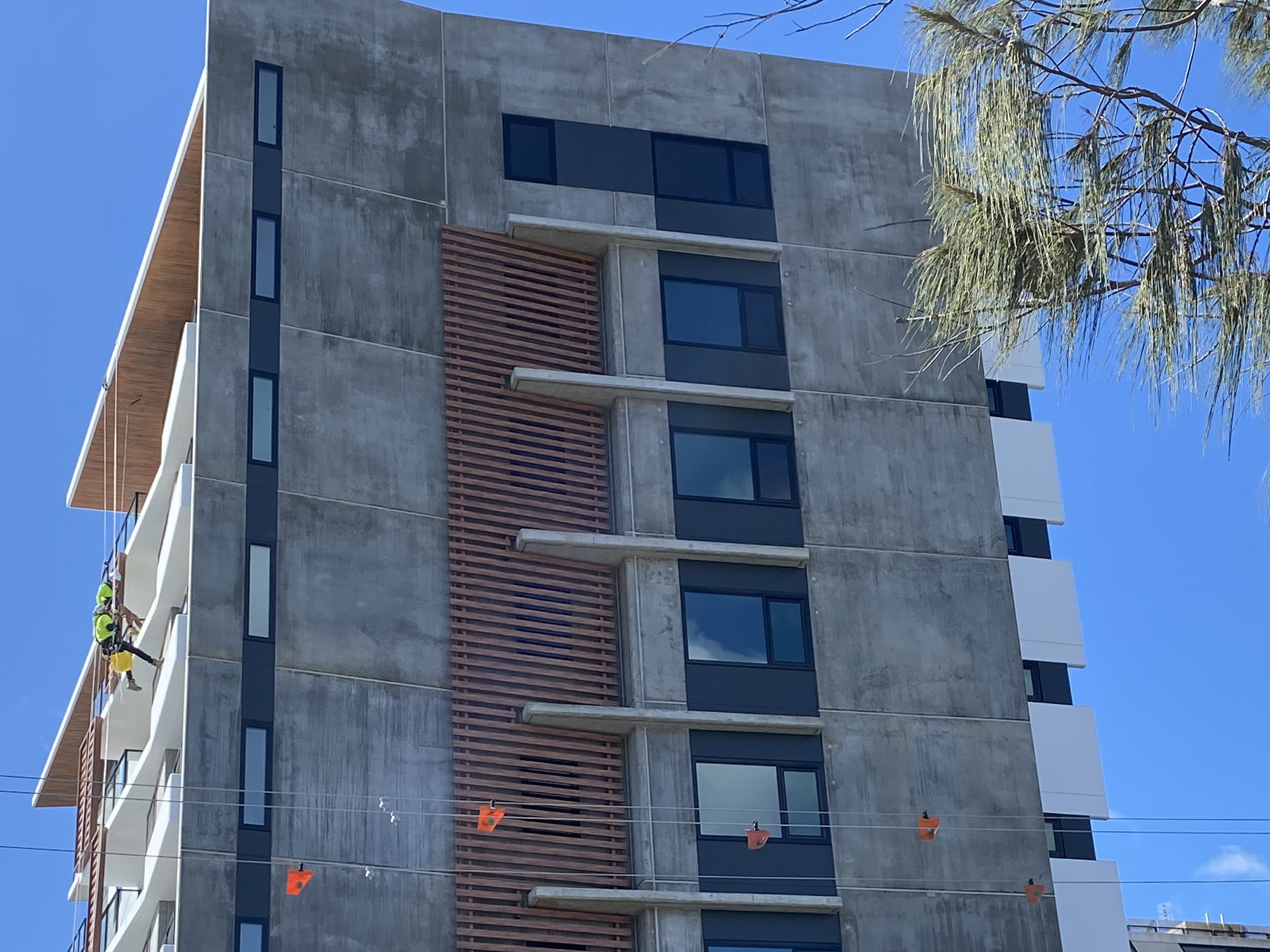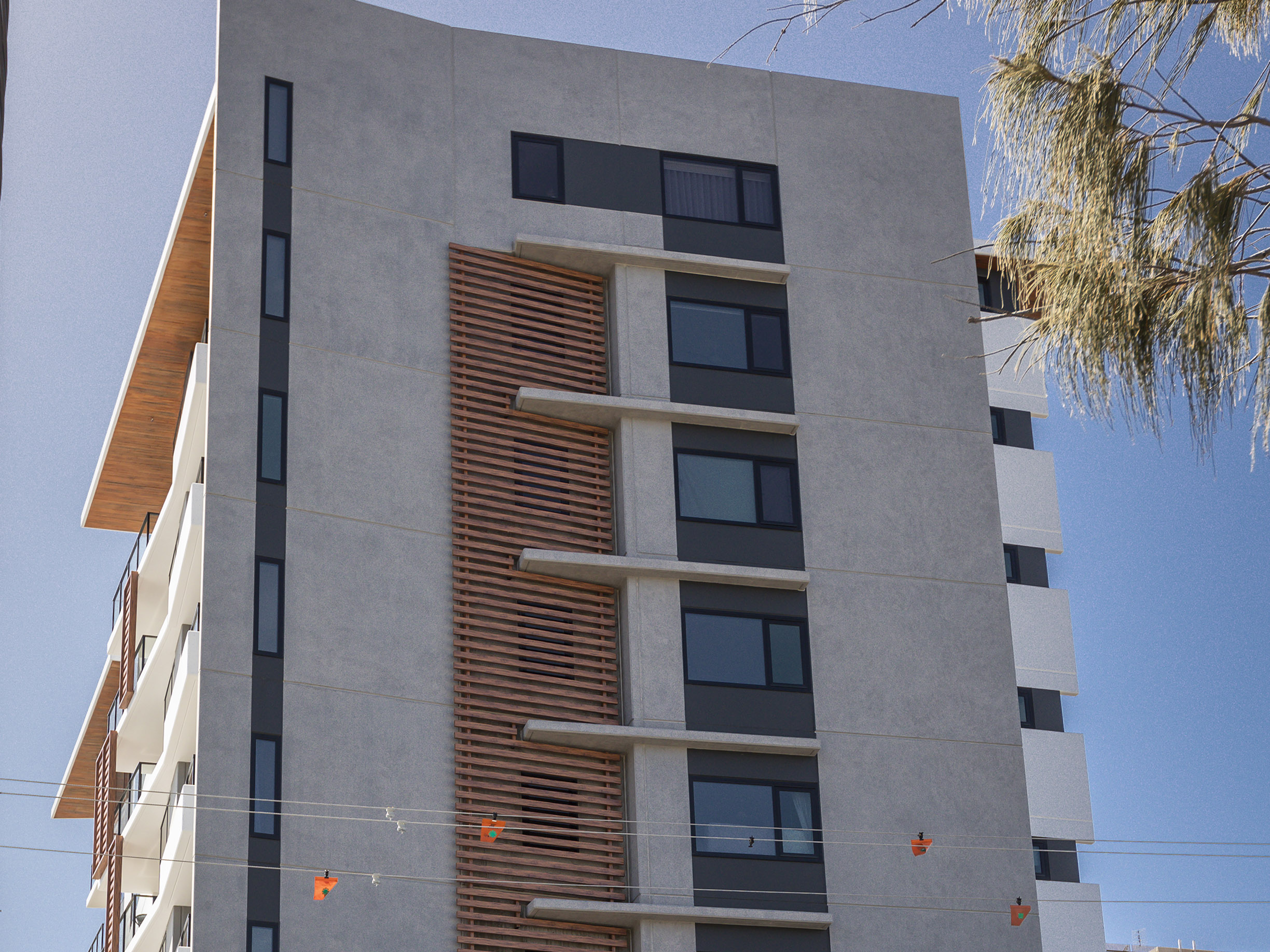 Details
PROJECT
East Palm Beach Apartments
Location
Palm Beach, Queensland
COLLABORATION
Builder – McNab Constructions
Developer – BluePoint Property
Architect – Archidiom
BRIEF
Restore the fairfaced concrete appearance by applying our concrete surface stains via rope access to achieve unblemished concrete walling, soffits and foyer.
Material & Application
Concrete Stains on unsightly concrete
Outcome
The owner of the building and builder were impressed with the result and widened the scope to include the soffits and feature foyer moulded concrete wall.
Testimonial
"Upon dropping our Scaffold on a 10 Storey residential project with a Precast façade spanning 8 Storeys, we were left with an incredibly unaesthetically pleasing finish resulting from sealing applications.
We reached out to all our contacts including our competitors who all suggested our only solution was to all Wayne at ECOTONE. From the first phone call to the initial site visit we were immediately satisfied that we were in the hands of a true expert in which could rectify all our issues.
Wayne detailed how the product was applied, provided multiple samples for the client to choose from and in which once approved, we were off. After completing the initial precast façade rectification, our client and internal team were blown away by the workmanship, speed and appeal of the application. After seeing what the team was capable of, we engaged ECOTONE to complete multiple other areas of the building, which have now have become the talking point for each site visit.
We cannot thank Wayne & Jayden enough as without them, our building would not have the appeal it does today, thank you boys! Cannot wait for the next project!"
Anthony Yared
Contract Administrator- McNab

Accreditations